What does "Build Green" mean?
StoneCoat is a lightweight stone veneer system suitable for commercial and residential projects. StoneCoat's products have been third-party validated to meet ASTM international standards, and ICC AC-11 equivalency. Our building materials are climate-positive and emit 90% less carbon emissions than traditional Portland cement based materials — through innovation, our goal is to make that even better.
New Construction
StoneCoat Smooth and Carve provide cost savings solutions and serve as a beautiful choice for your home. Initial set times are as low as 24 hours, allowing you to move on to other projects in no time. For new construction, the products adhere directly or using a substrate system, depending on the construction type. Smooth mimics the appearance of stucco with a solid finish and customizable color choices. Because of the unique nature of StoneCoat Carve, brick, limestone and other stacked rock surfaces are easily repairable
Remodel and Repair
In addition to their use in new homes, Smooth and Carve are ideal solutions for home remodels and repairs. Both products adhere directly to brick, cement, stucco and many types of stone. StoneCoat is applied, then masterfully carved and molded into a matching pattern.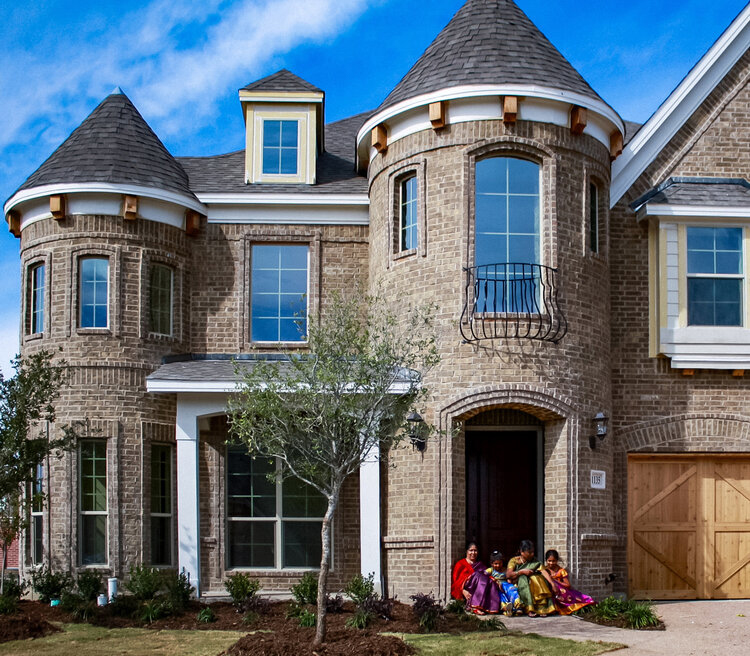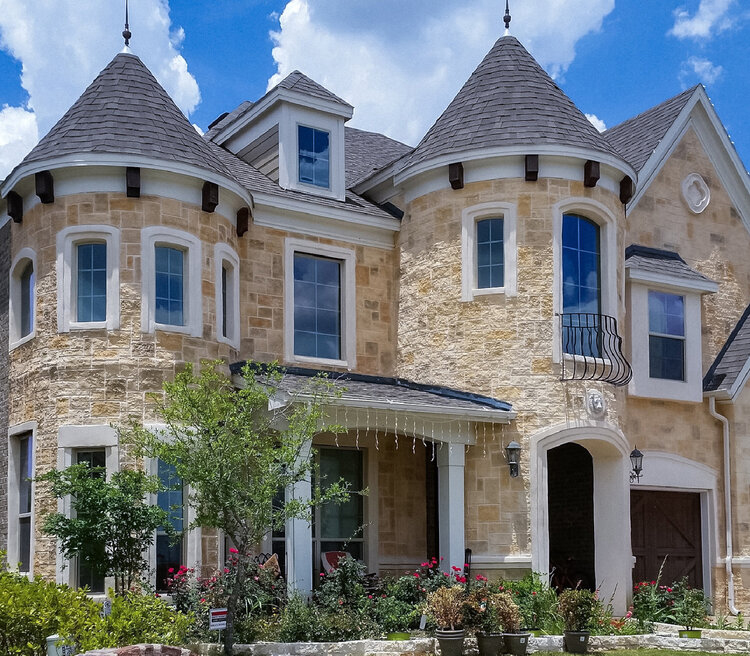 StoneCoat products are lower maintenance and are competitively priced to provide an attractive stone or stucco veneer and feature a climate-positive curing process. Whether you're looking for a simple, smooth finish with less cure time or a beautifully carved masterpiece to take your location to the next level, StoneCoat Smooth and Carve offers an AC-11 certified solution you're sure to love.
Examples of how commercial businesses have used StoneCoat:
New Construction
Take a look into our StoneCoat System Solutions to see how our 1,2 and 3 coat systems can be applied to any substrate.
Building Rehab & Renovation
At StoneCoat we understand that when it comes to rehabilitation, you need cost-effective solutions that last. The versatility of StoneCoat products provides us with countless options to design and customize optimal solutions for your rehab and renovation that work within your budget. Transform your next project with something as simple as accented pillars, pitted cast stone accents, smooth water tables, and 1 kiss coat of StoneCoat Smooth over your existing brick to attain that luxury style at a fraction of the cost.
Repairs
StoneCoat provides alternative solutions for many types of commercial exterior repairs. Recreate stacked stone using StoneCoat Carve to match existing stone with little to no demolition required. Apply StoneCoat over any existing substrate to hide minor cosmetic imperfections or to attain a modern facade.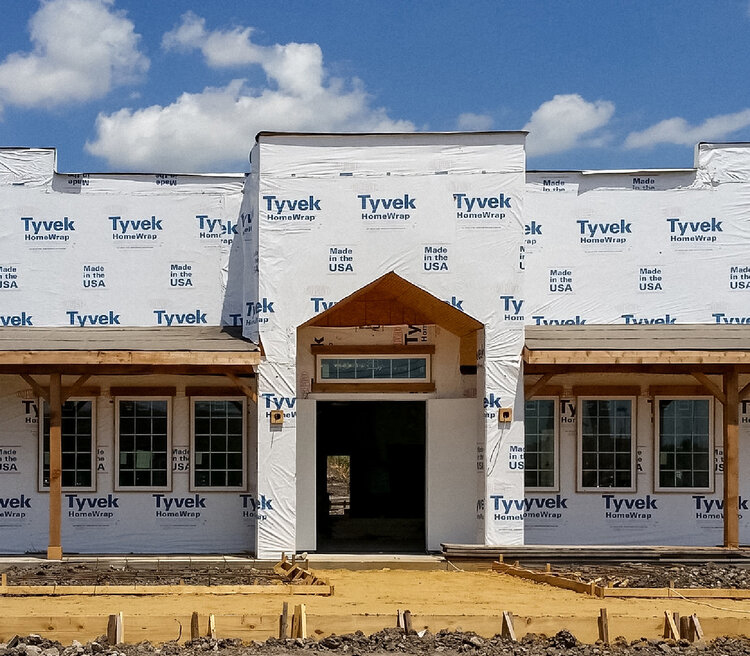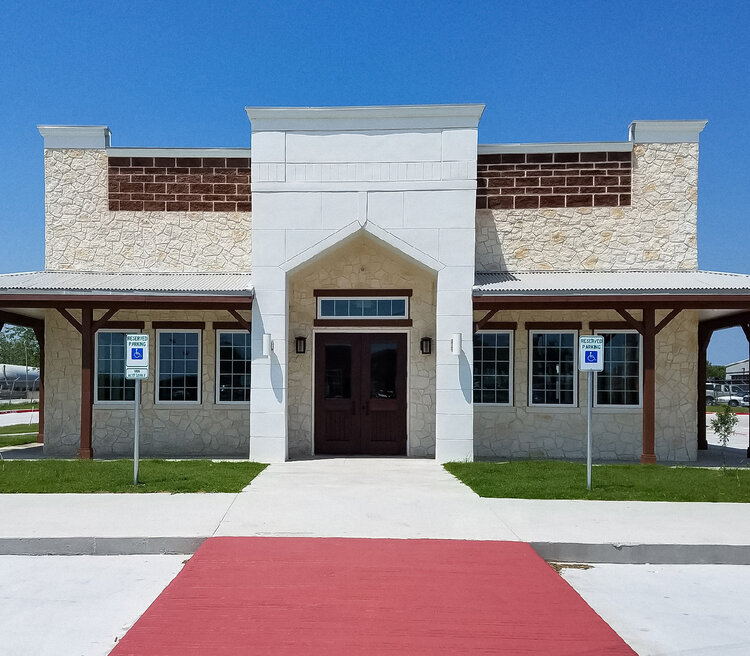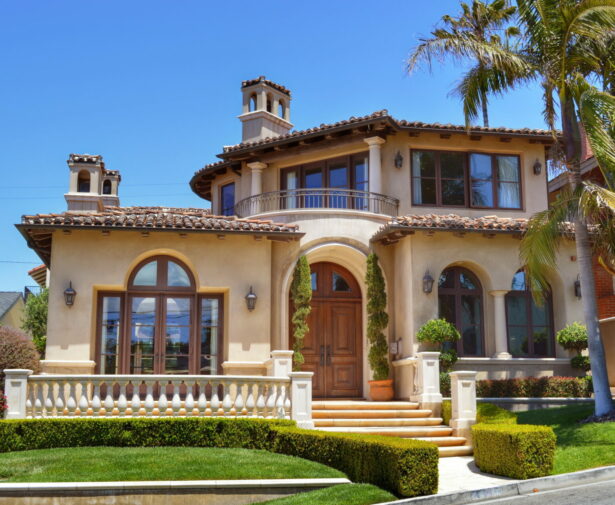 When looking for the best solution for your bids, consider StoneCoat stucco and stone alternative veneer systems as your next VE and GREEN option. Training will help you and your team learn to apply the product seamlessly and mimic any stacked stone pattern a client could ask for. StoneCoat can also provide a certified team of installers for any or all of your projects. Demolition can often be avoided for renovations, and StoneCoat products can be applied to almost any surface. StoneCoat offers a 20-year product and two-year installation warranty (when installed by StoneCoat Services). With material on hand, StoneCoat will source products for current and future projects based on your timeline. With the limestone base and higher pH levels, StoneCoat products are mold & rot resistant, waterproof, hurricane resistant, breathable, and sustainable compared to traditional stucco or stone.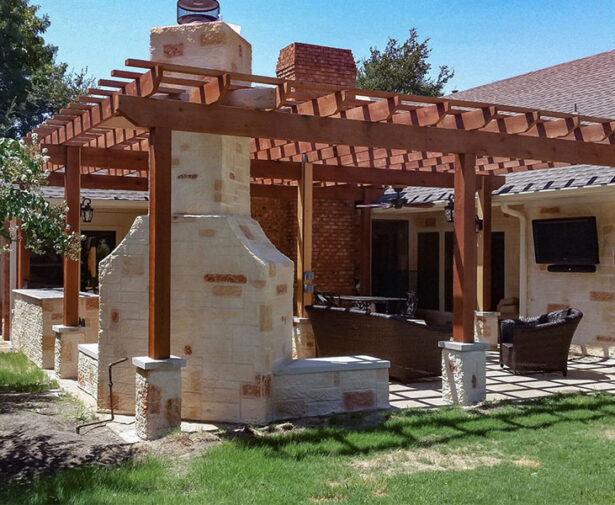 Design your future builds with StoneCoat's patented green technology. Serving as your one-stop shop for VE masonry options, StoneCoat can provide cost-effective solutions towards your projects. The simple application process ensures a waterproof surface barrier and can be adhered directly to any cementitious surface, or any traditional stucco substrate system. These next-generation stucco and stone veneer systems provide the look and feel of traditional materials with a lower carbon footprint, 100% UV resistance and less maintenance over time. Take a look at our AC-11 certifications and Guide Spec sheet for more details on StoneCoat products.
Create a finely textured stucco finish on your home or business using StoneCoat Smooth. Created as a green alternative to traditional stucco veneer, Smooth comes in three natural shades that highlight the stones and minerals used. Stone Grey is a soft, light shade that provides a contemporary look to any surface. Evoking images of earth and beach, Sandstone is a light beige tone that acts as a perfect neutral background. The bright, clean hue of Radiant White gives a modern, fresh finish. Custom natural pigments are also available so you can find the perfect tone for your space.
StoneCoat Smooth adheres to most surfaces and requires little or no maintenance. It's mold-proof and can be paired with our water-resistant surface barrier for your projects. Because it requires less labor and materials, Smooth is the perfect choice for new construction as well as repairs to existing stucco applications. It's approved for commercial and residential solutions, with 6x fewer carbon emissions to keep our environment healthy.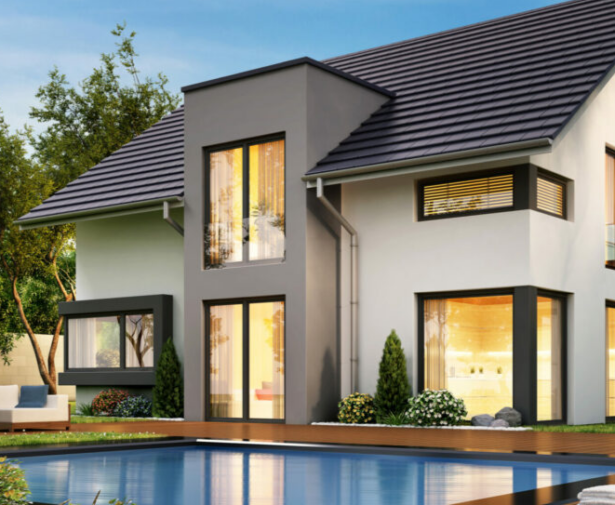 If you're looking for a beautiful stone application but want to save money and time, consider StoneCoat Carve. This next-generation stone veneer can adhere to almost any surface and match any color or pattern to mimic stacked stone. It's a perfect solution for new construction, as well as any remodeling or stacked stone repairs. StoneCoat Carve requires little or no maintenance and boasts a 20-year product warranty.
Patented green technology with AC-11 certification, StoneCoat Carve isn't only for exteriors. Add exquisite details to your kitchen, wine cellar or office in any pattern you can imagine. You can even texture retaining walls and other outdoor details for a million-dollar look at a fraction of the price.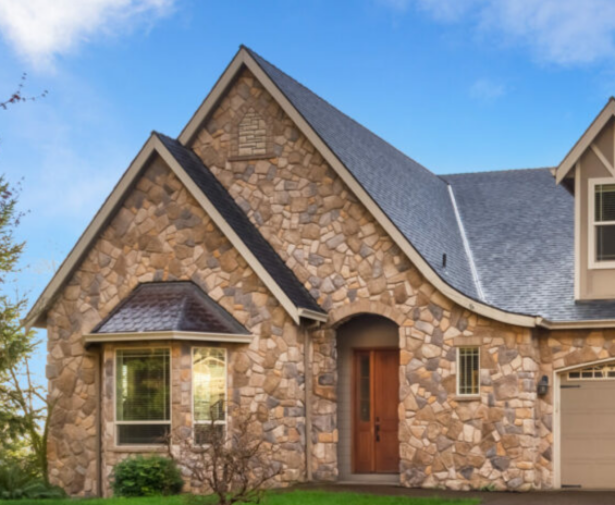 What Makes StoneCoat Different?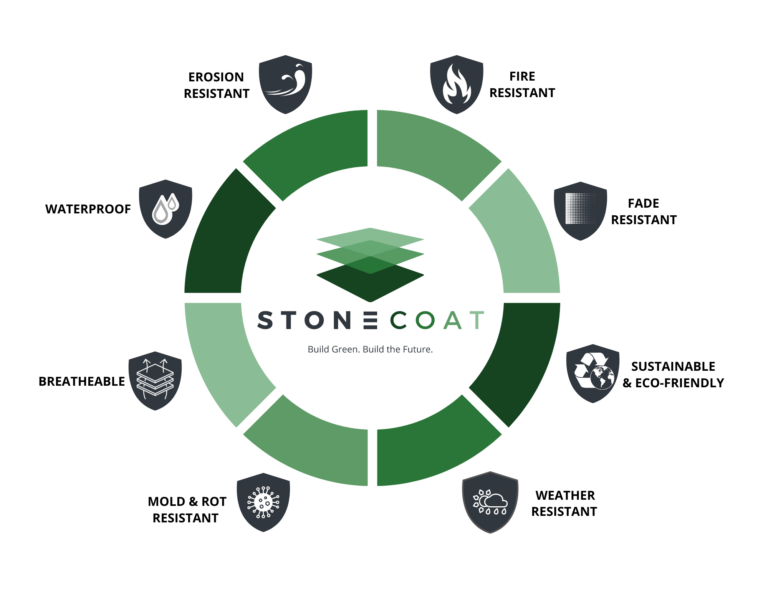 StoneCoat started from the ground up as a sustainable solution for green building. The curing process is climate-positive, with 90% less carbon emissions than traditional cement based material. Instead of sourcing exotic stones and materials from far away, StoneCoat Carve easily takes on any pattern you can imagine, whether that's stacked stone or brick. The product itself is made from all-natural limestone and minerals to provide a natural texture and look.
Besides being great for the environment, StoneCoat is great for building. It's water-resistant and protects from mold, rot, fire, erosion and weather. Because the natural mineral pigments are added during mixing and installation, they don't fade. In fact, we stand behind our products so much that we offer a 20-year warranty, along with a two-year installation warranty, when installed by StoneCoat Services.
No matter what custom look you want, inside or out, StoneCoat has a solution for you.
View our climate-positive process.