Achieve the classic look of natural stone or next-generation stucco without an enormous expense by finishing your business with StoneCoat's commercial stone veneer solutions. Ideal for improving your commercial project's appearance, our natural stone veneer lets you add the look of stucco, brick, cobblestone or fieldstone in many hues to the interior or exterior of your business. Fast installation saves you money on downtime and labor costs, helping you get your business back up and running while looking its very best.
Find out how you can give an old facade new life with products available from StoneCoat by requesting a quote. Our natural stone veneer features endless customization options to match any color or pattern for a completed commercial remodel that impresses customers and can potentially improve foot traffic to retail shops and dining establishments. Effectively bring more value to your multifamily complex with endless amounts of options to choose from and boost your curb appeal with a StoneCoat Smooth finish, brick smear, or Carve accents. The versatility of StoneCoat allows us to work within your budget for maximized transformation.
Benefits of StoneCoat Commercial Stone Veneer
Help your business go green with StoneCoat's natural stone thin veneer. 6x better for the planet than concrete, our sustainable alternative to real stone offers quick installation over your existing interior or exterior wall and adheres to virtually any substrate material — no demolition required! Our maintenance-free thin veneer includes a 20-year warranty, so you don't have to spend more time or money improving your property in the short term.
Along with eco-friendliness, our 100% UV-resistant patented green technology also protects your commercial or residential project by sealing out water and preventing erosion. Both StoneCoat Smooth and StoneCoat Carve resist the weather, fire, mold, rot and fading for durable alternatives to real stone, which saves you money on maintenance costs. StoneCoat works with most budgets as well, providing natural stone veneer solutions for your commercial buildings at the following price points: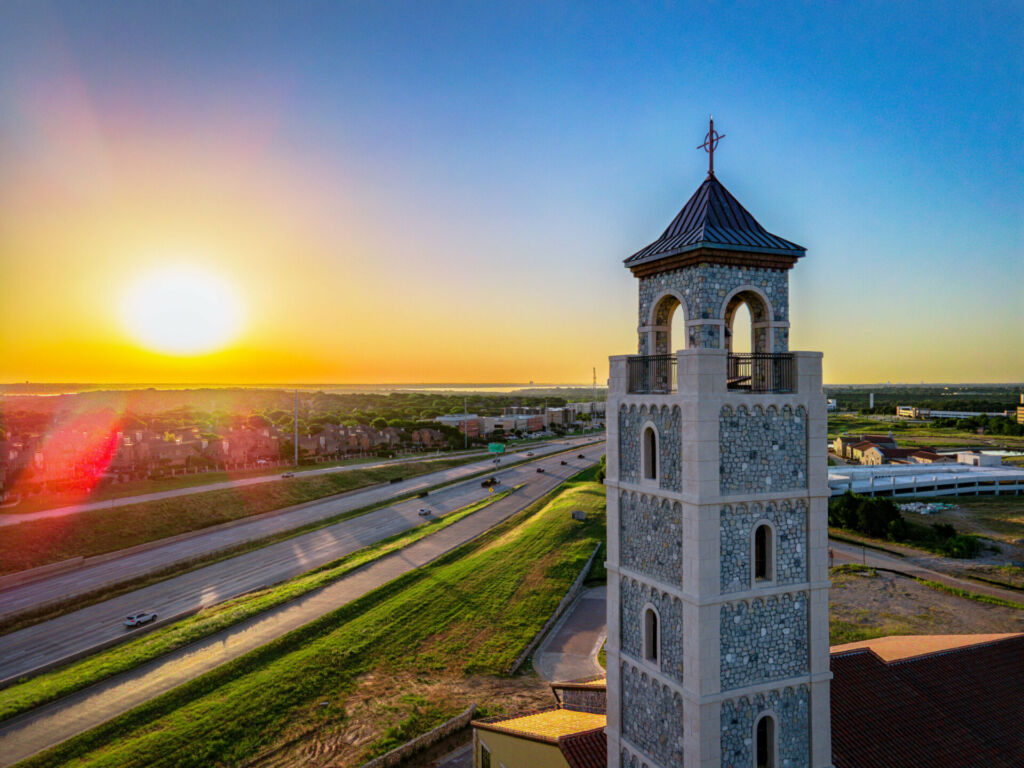 You don't have to shut down your business when you add StoneCoat natural stone veneer to your business thanks to quick curing times. Our thin veneer sets overnight and cures fully within 28 days, hardening over the course of a year to full strength for reliable durability.
StoneCoat Smooth Stone – Stucco Alternative
When you want the look of stucco, choose StoneCoat Smooth. Formulated to add a finely textured, smooth surface to interiors and exterior walls, this thin veneer comes in three natural hues — radiant white, stone gray and sandstone — for a neutral vibe you can enhance with accent hues that grab customers' attention.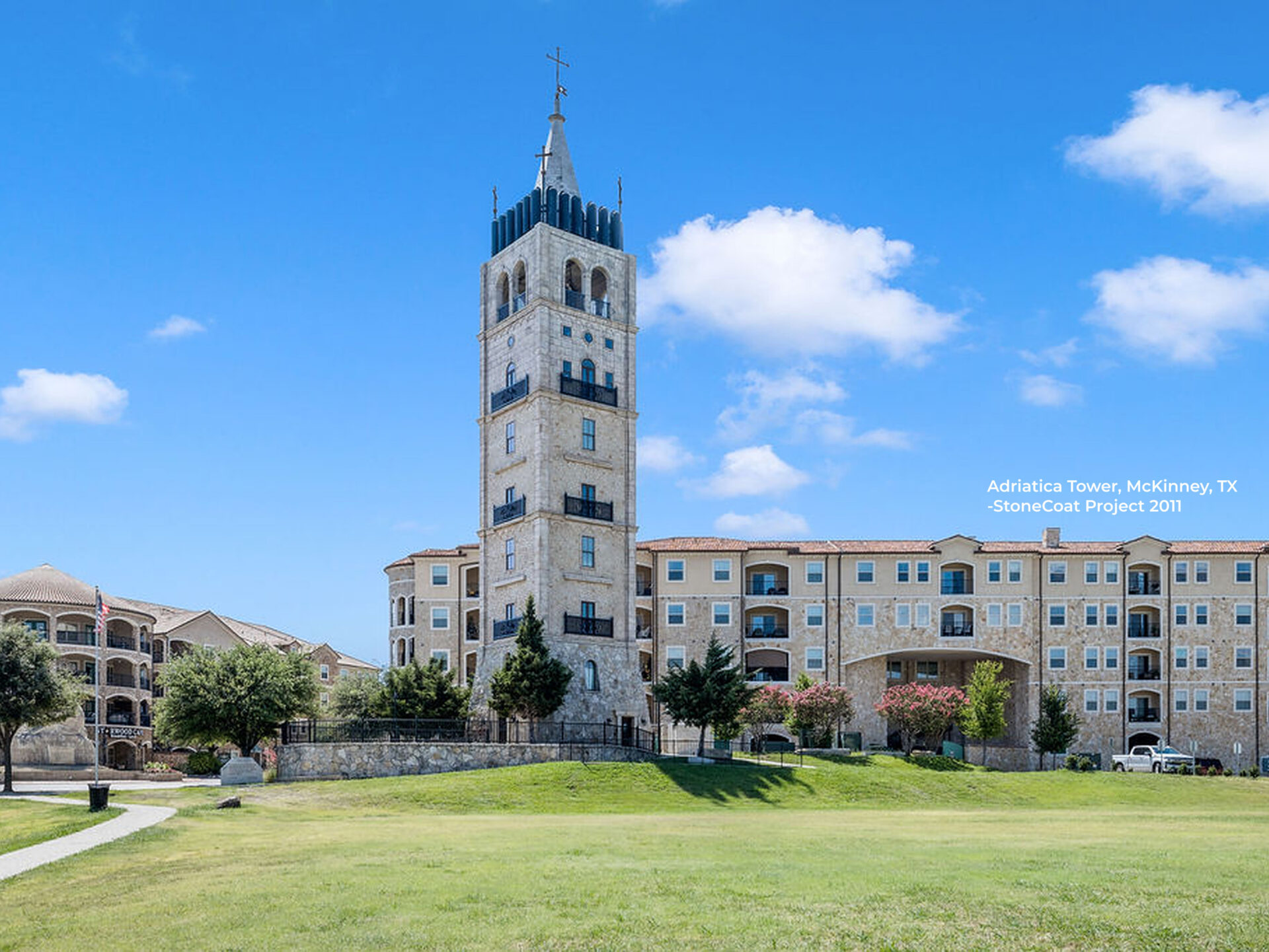 StoneCoat Carve Stone Veneer – Stacked Stone Alternative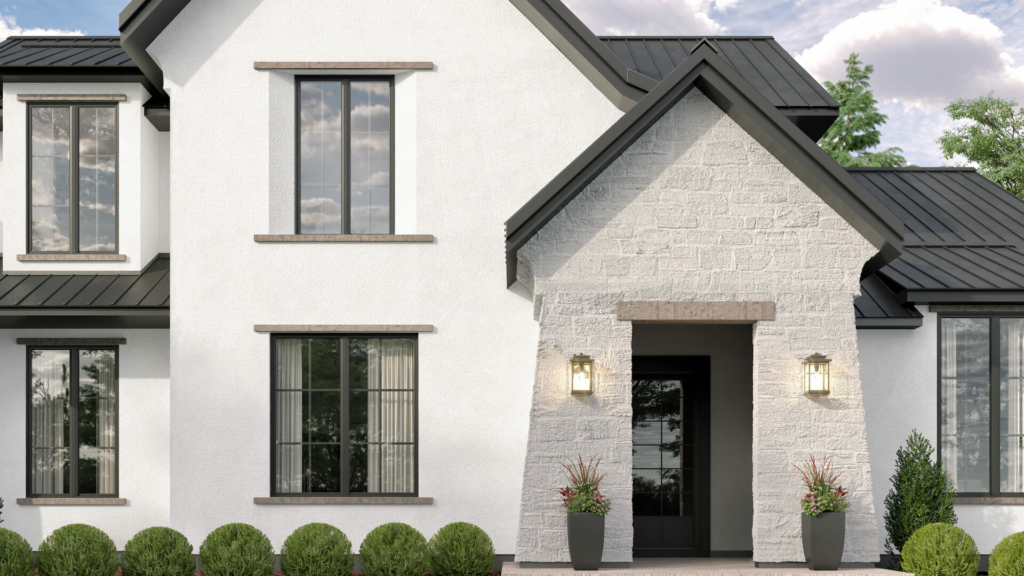 Get the unsurpassed beauty of brick, cobblestone or fieldstone in an endless array of shapes with StoneCoat Carve natural thin veneer. Our patented stone technology features brilliant minerals in its thin veneer formulation that you can customize to mesh with the styles and colors that represent your business's aesthetic.