Eco-Friendly Stone Building Supplies in Dallas, Texas
StoneCoat natural stone building solution is revolutionizing the construction industry with its stunning aesthetic, low environmental impact and reasonable prices for our stone building supplies. It lets construction professionals perform higher quality work for lower costs, boosting their bottom line and allowing them to pass savings on to clients.
Our products are primarily made from limestone, which means they're kinder to the planet than traditional building stone materials. They're also strong and long-lasting, porous for a nonslip finish and available in a wide range of colors and aesthetic finishes.
Natural Stone for Any Indoor or Outdoor Living Project
Tradespeople and their clients love the appearance of StoneCoat stone cladding, and the high-quality, lean building solution we offer is unparalleled. Ideal for interior and exterior use, it's sustainable and consistent and offers exceptional design flexibility.
You can install it directly to brick, cement or any other porous building material, so you can rehab any structure using your preferred natural stone veneer. Customers can choose their desired stacked stone or next-generation stucco veneer design for an affordable, beautifully natural-looking finish at a fraction of the cost.
Builder Stone for Exterior Projects
You can use StoneCoat on a wide range of exterior surfaces. Substrates such as concrete, CMU, brick and cinder blocks don't require the application of a lathe or a rough coat. Wood requires lath and a vapor barrier, as does DensGlass and metal cladding.
Painted brick, stucco and drywall require a layer of thin-set adhesive. Whichever surface you apply StoneCoat to, the finished product will look visually stunning and cost less than masonry, concrete or timber.
The product begins to set after around 90 minutes, and because it adheres directly to cemented surfaces, you'll save time and money on labor costs. The product sets fully overnight, with full cure occurring from 28 days to one year.
Builder Stone for Interior projects
When it comes to interior design, you can offer clients chic, visually impactful finishes for an excellent price. Whether they require a feature wall, fireplace surround or full interior makeover, StoneCoat is the best choice for natural stone cladding in town.
Keep in mind that you should charge a little more for indoor projects. They tend to require more preparation and additional protection of furniture, flooring and ventilation systems. By applying a water sealant and natural mineral pigment for color, you can ensure clients' stone veneer finish is 100% UV resistant and maintenance-free.
Our Builder Stone Selection
We have a great selection of eco-friendly building solutions for industrial contractors, commercial business owners and builders. Delight homeowners with our climate-positive, low-cost alternative to stucco and other stone veneer options.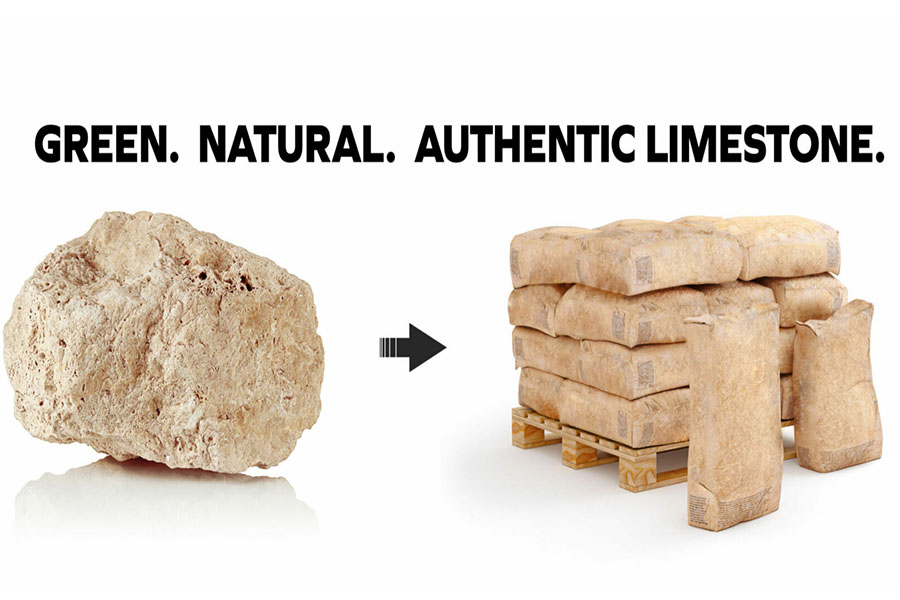 Tradespeople can purchase StoneCoat Smooth in beautiful neutral colors —  stone gray, sandstone and radiant white — but custom colors are also available. As the name suggests, the finish is finely textured for an elegantly smooth appearance.
Differentiate yourself from competitors by ditching environmentally unkind stucco in favor of our future-focused, low-cost alternative.
Carve clients the custom finishes of their dreams with StoneCoat Carve, at a significantly lower price than stacked stone. With Carve, color is added during installation for a fully personalized aesthetic. While fieldstone, ashlar and cobblestone are the most popular Carve styles, you can also offer customers:
Rubble stone
Natural stone
Exposed brick
Leuders stone
Unlike other solutions, customers can choose exactly how thick they'd like the grouting to be, customize the color and select the size of the stones.
Landscaping Project Use Cases
Explore more of StoneCoat's stone veneer solutions and determine which of the following use cases is right for your project.
Brick
You can apply StoneCoat directly over brick for a stunningly smooth or true-to-life stacked stone appearance. Add our water sealant and the exterior maintains its glory for years to come.
CMU
Apply StoneCoat over stucco for a low-cost rehab solution that looks infinitely more natural and appealing. With a single layer of water sealant, its higher pH levels mean it's less susceptible to mold or cracking, too.
Concrete
Because cement is porous, StoneCoat can glide over it effortlessly for a low-cost, high-quality aesthetic that will keep customers coming back to you.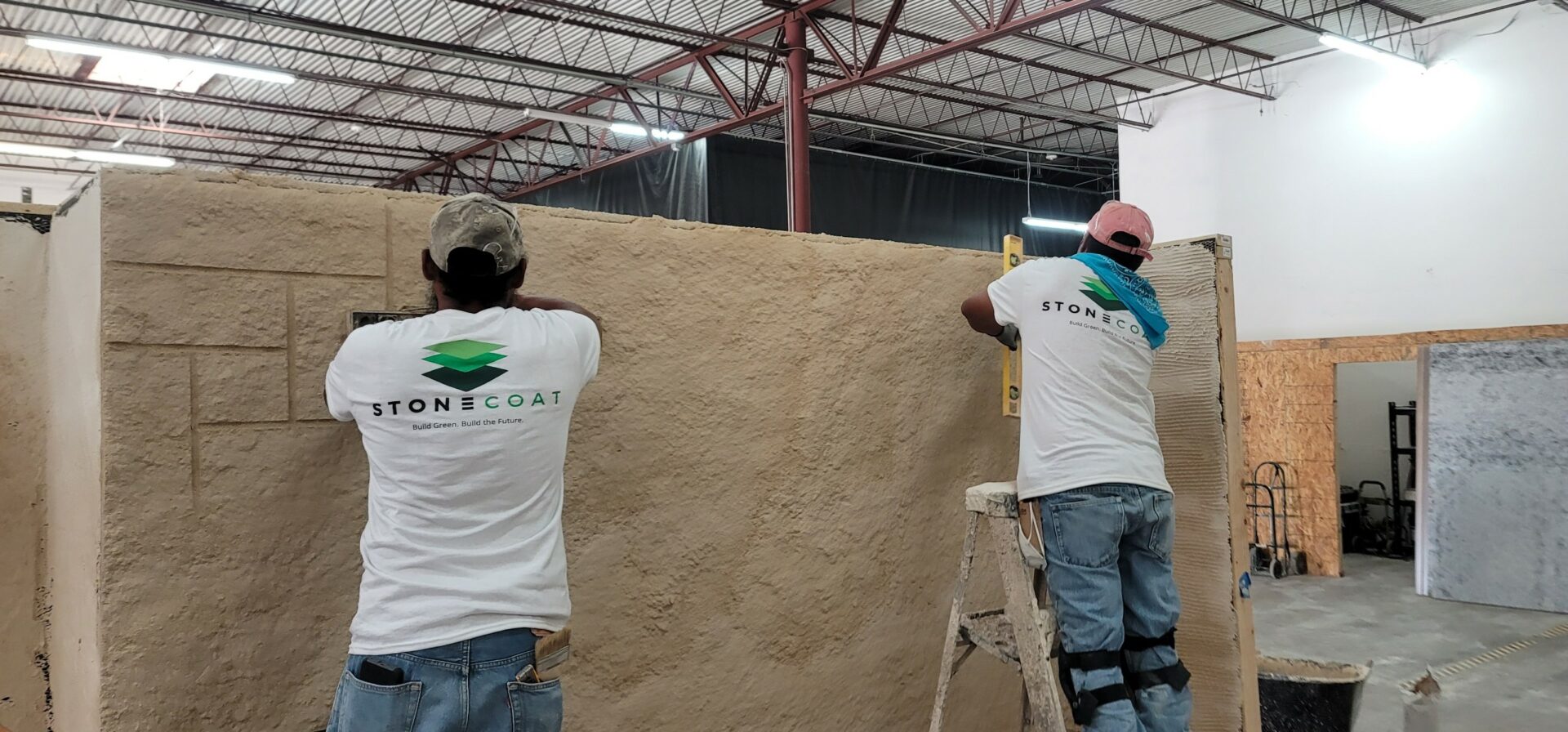 Wood
Wooden interiors and exteriors can quickly get tired-looking and require a lot of maintenance. Offer to refurbish clients' homes with StoneCoat to transform their property and reduce the amount of upkeep.
Walls, Fences and Retaining Walls
Retaining walls and other stand-alone landscaping features can be tailored according to customers' personal taste with StoneCoat. Take advantage of the trends of personalization and eco-friendliness with our bespoke stone veneer.
DensGlass
If you work in the new-build industry, StoneCoat is an excellent companion. All that's required is a layer of felt paper and lath and this low-cost, long-lasting stone veneer solution applies directly over the exterior.
Why Purchase Builder Stone From StoneCoat?
Whether you operate your own building contractor company or manage a building site, StoneCoat can save you money, enhance the quality of your output and improve your reputation. Serving as an incredible VE option, StoneCoat is sure to check all your boxes.
Because our stone veneer is primarily made from limestone, it produces up to 6x  less carbon emissions than traditional stucco. More customers are seeking green building products, but pricing can hold them back.
Other reasons to choose StoneCoat include:
Climate-positive curing process
Sets overnight
Manipulate and Carve within a 12-hour window
Zero maintenance
100% protection against UV rays
Attractive, dense and durable limestone as opposed to cement and sand
You can deliver personalized products to homeowners, commercial clients and industrial customers
We offer the best prices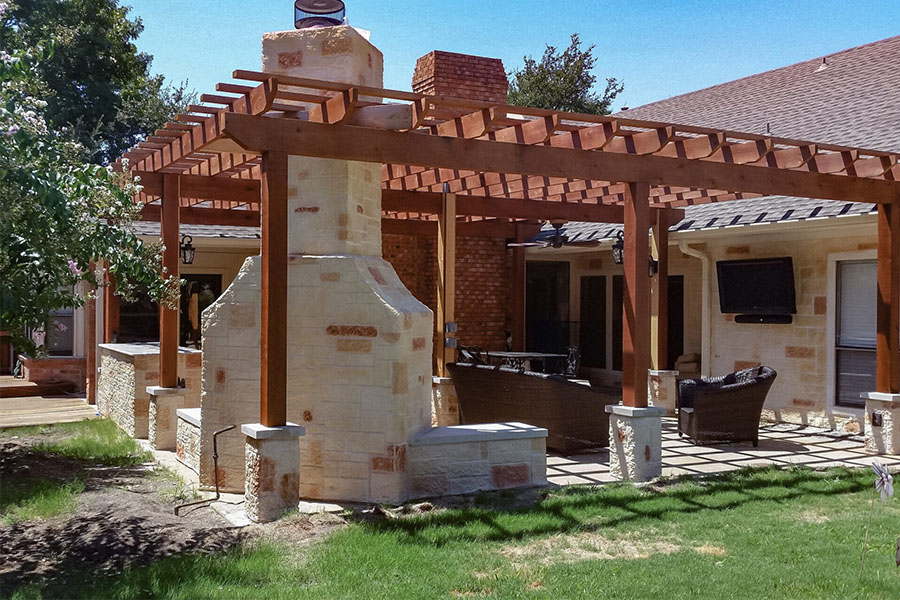 Where Our Stone Yard Is Located
You can find our builder stone supply in Farmers Branch, Texas.