Fashions change when it comes to home exteriors, but traditional stucco remains a popular choice among homeowners to give that natural stone or English cottage look. However, traditional stucco can be expensive, and installation and curing times can be lengthy.
Fortunately, StoneCoat Smooth offers a cost-effective, durable modern alternative. In addition, it's suitable for installation on a range of surfaces and, unlike many stucco alternatives, it's climate-positive.
The Benefits of StoneCoat Smooth
20-year product warranty and two-year installation warranty
Sets overnight
Climate-positive during curing
100% UV protection
Zero maintenance required
Low susceptibility to mold or cracking compared to traditional stucco
Low cost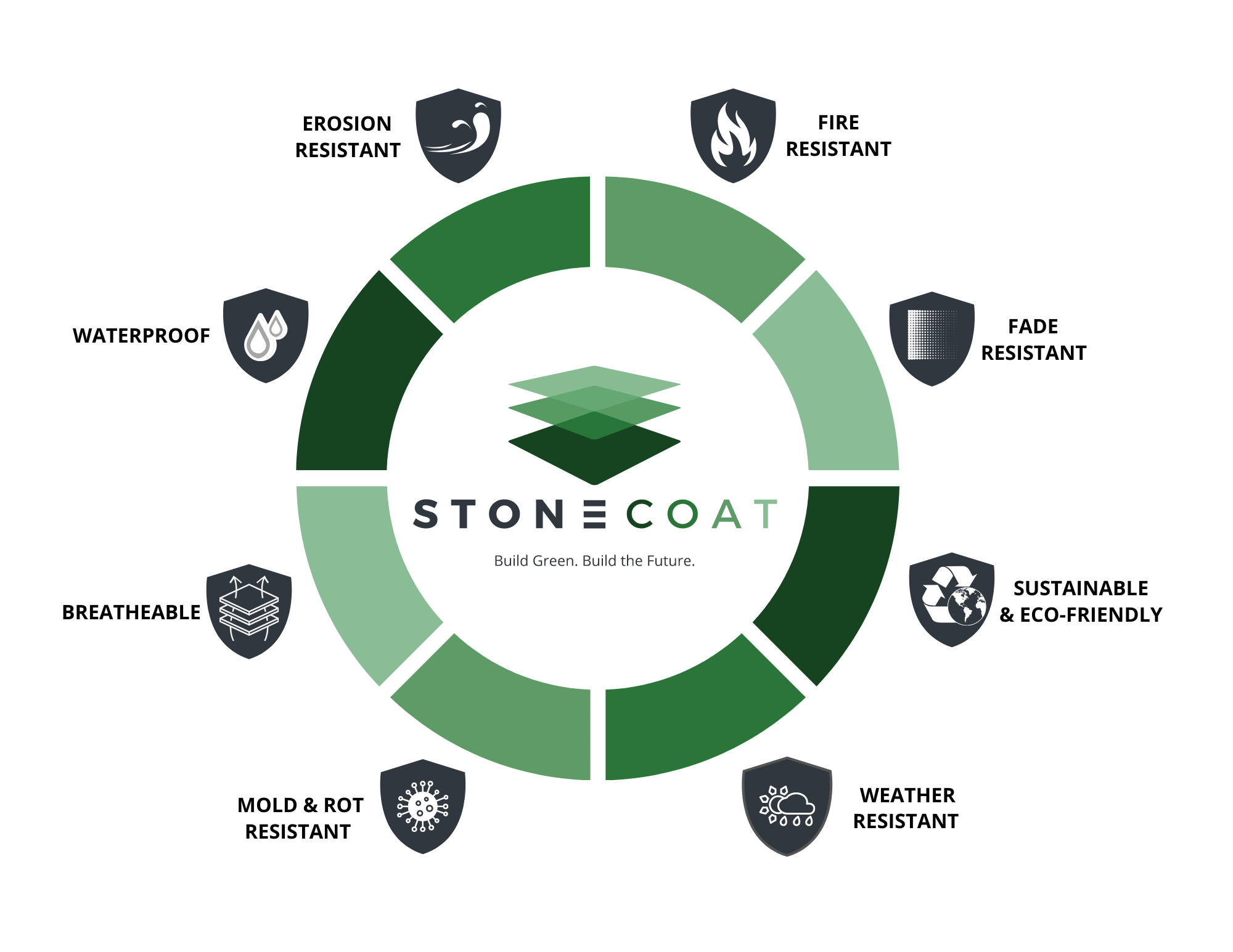 Apply to a Range of Substrates
StoneCoat Smooth is incredibly versatile and can be applied to cementitious substances such as concrete or brick without additional bonding agents, providing a considerable cost-saving solution. It can be applied to wood with a lathe and a vapor barrier, metal cladding using OSB and drywall, and painted brick or existing stucco with VersaBond.
If you're unsure if StoneCoat Smooth will work with the surface you want to cover, you can contact us for a free consultation.
Match Your Existing Surface for Renovations or Repairs
StoneCoat Smooth is a fantastic choice for renovating your old stucco finishes, whether on a brick house exterior, basement finish or any other residential or commercial property surface. In addition, we can match the finish to your stone veneer or stucco remediation project, providing an appearance that exactly duplicates your building's original look.
Better for the Environment
At StoneCoat, we pride ourselves on our products' reduced environmental impact, and we invest heavily in developing environmentally friendly building materials. StoneCoat Smooth is limestone-based and produces 6x fewer climate-altering emissions than traditional stucco. In addition, it's climate-positive during the curing process, and its insulating properties will improve your home's energy efficiency.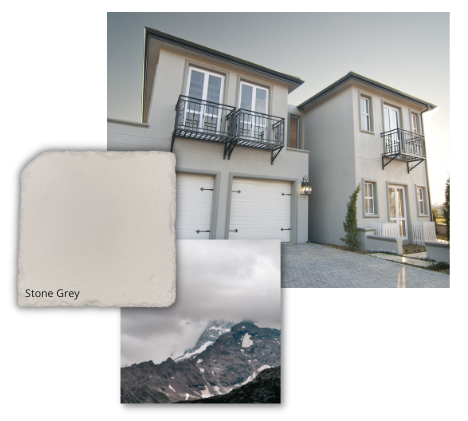 STONE GREY
Stone Grey is light grey in color and makes for a striking stone finish that flaunts alluring curb appeal. It consists of naturally derived minerals that give it its soft, yet highly appealing light shade of grey. Contemporary in its nature, Stone Grey will continue to keep you captivated.
SANDSTONE
Sandstone color gravitates earthy and elegant together. It is light beige in color and receives its natural earth tone pigments from authentic minerals. Sandstone is created for all desired aesthetics and has proved to be timeless.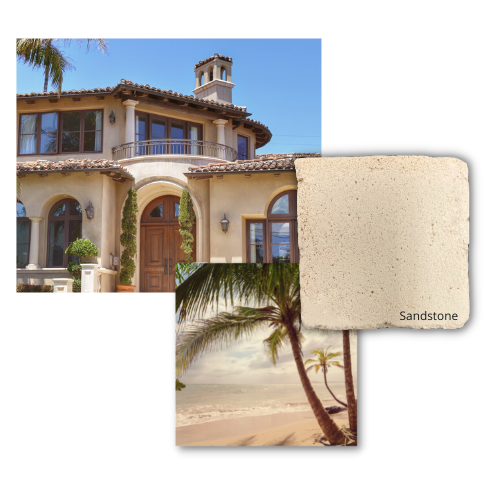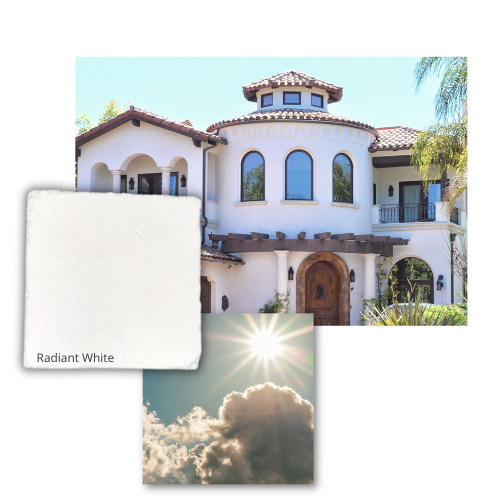 RADIANT WHITE
Radiant White possesses its pure and brilliant color from natural minerals of the Earth. It boasts stunningly in the sun, gleams in the moonlight and is sure to modernize the exterior or interior of your next project. Pristine and authentic, Radiant White is sure to mesmerize any onlooker.