You'll Be Amazed When You See Our Spray-On Stone Veneer. Your Neighbors Will Be Too!
Give your home's interior or exterior walls a whole new look with StoneCoat stacked stone and stucco alternatives. Designed to precisely mimic the look of natural stone without maintenance, our manufactured stone veneer products work on top of numerous substrates to add beauty to your residential property — inside and out!
Request a quote to find out how our high-quality manufactured stone veneer solutions can help you bring beauty, style and life back to everything from exterior walls and fixtures to interior fireplaces and surfaces.
Benefits of Using Our Residential Stone Veneer StoneCoat Solution as a Natural Stone Alternative
Enjoy the beauty of real stone without the upkeep by taking advantage of Stone Coat's patented green technology. If you're looking for a sustainable alternative to natural stone, our AC11-certified stone solutions portfolio includes eco-friendly one-, two- and three-coat solutions for your home's interior fixtures and exterior walls. Our manufactured stone veneers — StoneCoat Smooth and StoneCoat Carve — offer a climate-positive way to update the look of your home that's 6x better for the environment than cement.
StoneCoat manufactured stone veneer will help protect your most important investment. Our 100% UV-resistant thin veneer, StoneCoat Shield, adds a waterproof seal to your exterior walls, protecting your home with resistance to weather, erosion, fire, mold and rot. Our stone veneer requires less labor for installation than real stone, keeping costs for StoneCoat Smooth between $10 and $19 per square foot and for StoneCoat Carve between $11 and $19 per square foot, for a budget-friendly way to spruce up your residential property in modern or traditional style.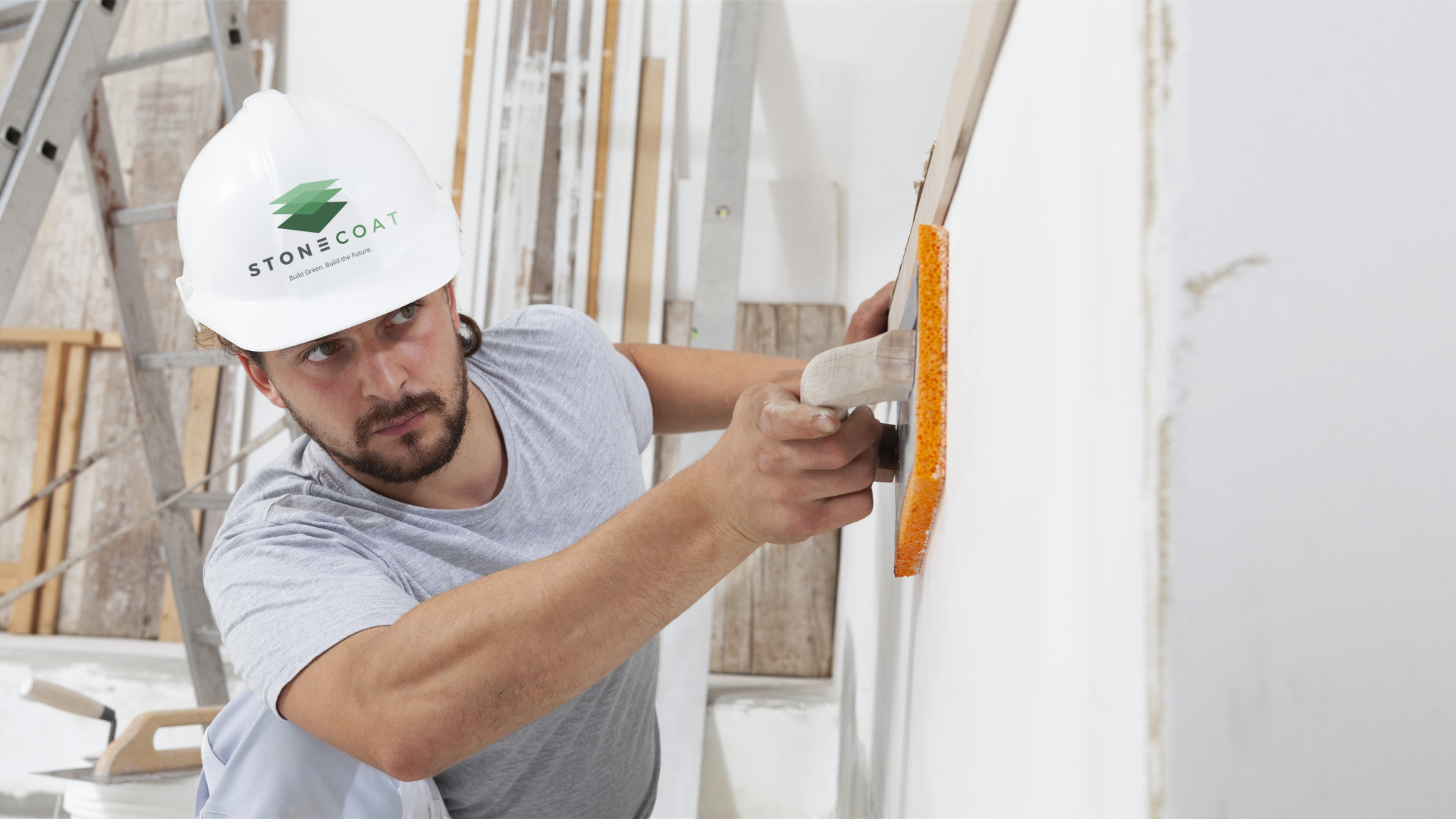 Count on StoneCoat manufactured stone veneer for durability right out of the gate. Designed to set overnight, our residential stone veneers cure in 28 days, increasing hardness over 12 months for a tough, protective facade that looks completely natural. Our versatile range of stone veneer shades retains color depth over time to keep your home looking its best without the upkeep. Additionally, our architectural stone veneer profiles adhere well to virtually any substrate, including:
Wood
Brick
Concrete
Metal
CMU
DensGlass
OSB
SIP Panel
CMU
DensGlass
OSB
SIP Panel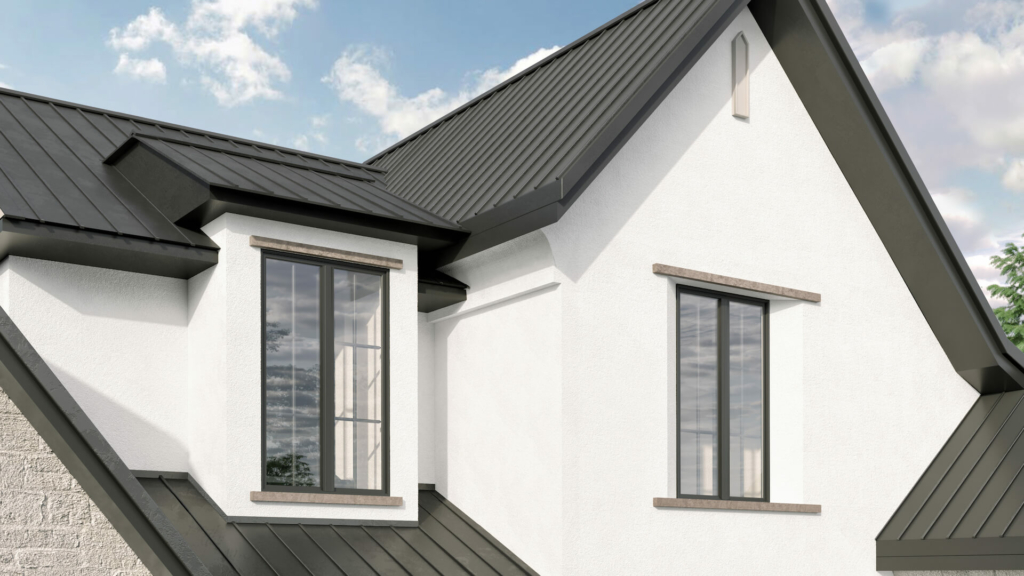 StoneCoat SMOOTH
StoneCoat SMOOTH is a cost-effective, durable modern alternative. It's suitable for installation on a range of surfaces and, unlike many stucco alternatives, it's climate-positive.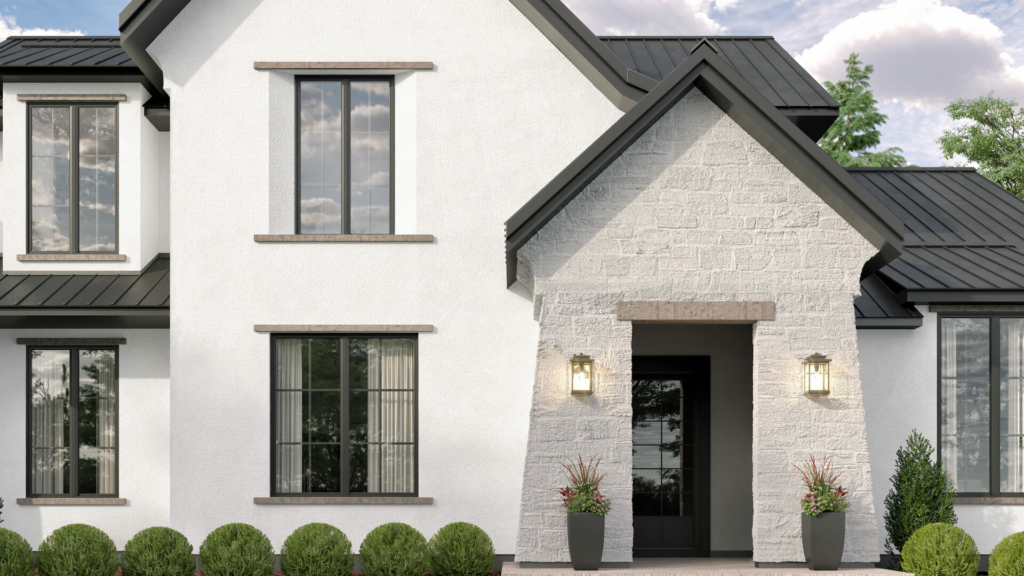 StoneCoat CARVE
StoneCoat CARVE is our patented stone technology made with brilliant minerals that is coated onto the exterior or interior of any building.
Boosting Curb Appeal With StoneCoat Manufactured Stone Veneers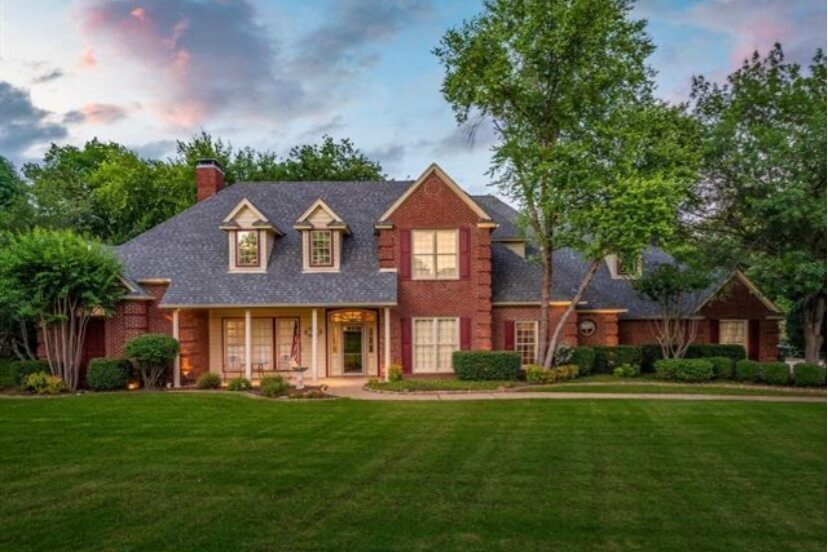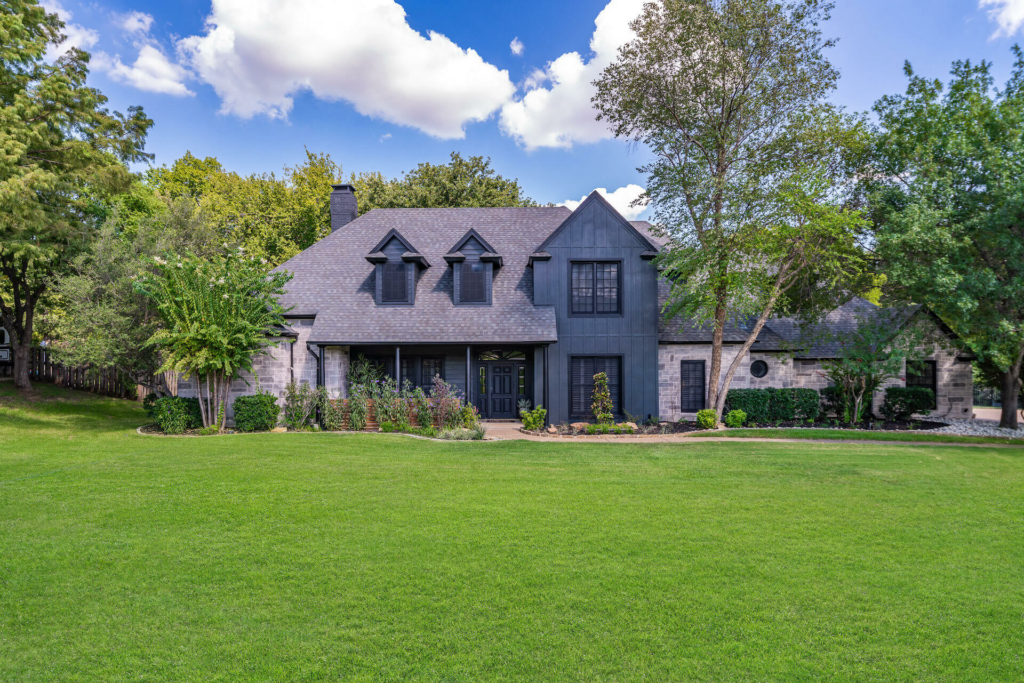 Bring the beauty of natural stone center stage with StoneCoat's stone veneers adorning your home's exterior. No matter the materials used on your residential property, our high-quality products provide a stone veneer alternative that precisely mimics the look and style of real stone in a versatile range of colors that suit your home.
Choose StoneCoat Smooth for architectural stone veneer profiles when you want a stucco look, or select StoneCoat Carve for the stacked stone look of brick, fieldstone and cobblestone, with less labor.