As discussions about carbon emissions, energy efficiency and finite natural resources continue to make headlines, it's clear that now is the time for green construction to take center stage. More Americans are growing concerned about sustainability, the environment and their carbon footprint, and many are worried about the impact of climate change. With this in mind, StoneCoat has made it a mission to help Dallas become a city of climate positive construction.
We want to make the construction industry more sustainable, and we're making great strides in our mission. We've developed a product that can help builders achieve this goal: the world's first carbon-neutral veneer. Our Carve stone veneer combines the beauty of natural stone with the durability of porcelain tile to create a beautiful surface that lasts longer than stacked stone or other alternatives. We also offer our Smooth stucco alternative, which uses limestone as filler instead of cement — making it 30% lighter and less expensive than traditional stuccos.
We're proud to have worked with many architects, designers and construction professionals who are looking to build climate positive buildings. We started from the ground up as a sustainable solution for green building, and our journey is just beginning. Here's how we're working to achieve our mission and shape the future of the climate-positive construction industry.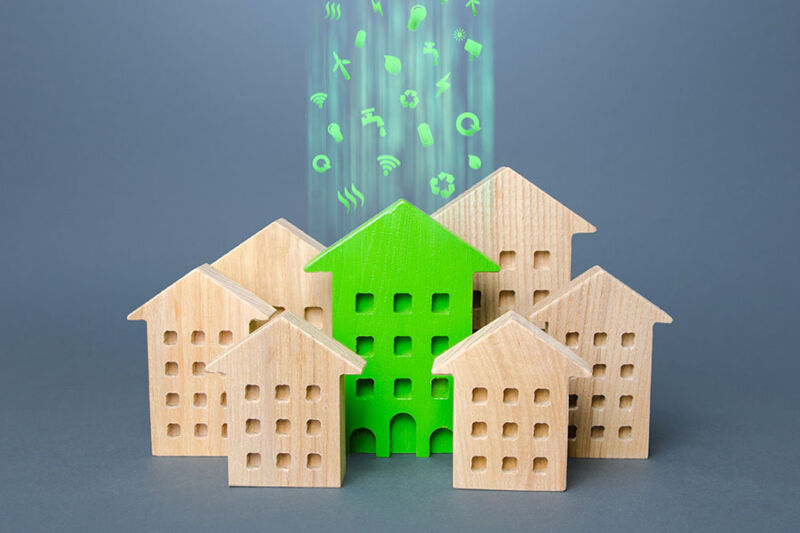 Our Environmentally Friendly and Climate Positive Alternatives to Stacked Stone and Stucco Can Reduce Emissions
While one might assume that "natural" stone is a more eco-friendly product than "manufactured" stone, this isn't the case. In reality, quarrying natural stone is a process that causes significant damage to the environment. This can include:
Poor air quality

Erosion

Groundwater contamination

Vegetation loss

Noise pollution

Dangers to local wildlife

Greenhouse gas emissions
As if that wasn't enough, quarrying also generates carbon emissions during the transport process. Since natural stone is extremely heavy, a large amount of energy is needed to move it from place to place, and even more energy is needed during the installation process. Any way you look at it, quarrying natural stone generates a significant amount of waste and energy use.
In many cases, the environmental effects of quarrying are irreversible, and their aftershocks can impact the planet for generations. The land degradation and vegetation loss caused by quarrying can seriously harm biodiversity, and it can take the earth millions of years to replace the stone that was removed.
In order to provide a green alternative to natural stone, StoneCoat launched two innovative carbon-neutral building materials: StoneCoat Carve and StoneCoat Smooth. Both are nontoxic, sustainable and durable. Through these products, we hope to encourage architects and builders to consider how they can enhance their buildings and reduce their carbon footprint through climate-positive construction in Dallas.
StoneCoat Carve
Using our patented stone technology, StoneCoat Carve is a climate-positive, environmentally friendly alternative that uses less energy than natural stone. We designed StoneCoat Carve with the needs of builders, architects and homeowners in mind. It resists mold, cracking and environmental challenges like fire, water and direct sunlight. Plus, our green application process saves time, energy and materials.
StoneCoat Smooth
StoneCoat Smooth is an environmentally friendly option for those who want the authentic look of traditional stucco with all its functional benefits without the cost or maintenance requirements. It's a great choice for renovating old stucco finishes to give a fresh look to homes and commercial buildings. In addition, it's climate-positive during the curing process, and its insulating properties help eliminate heat loss to improve the building's energy efficiency.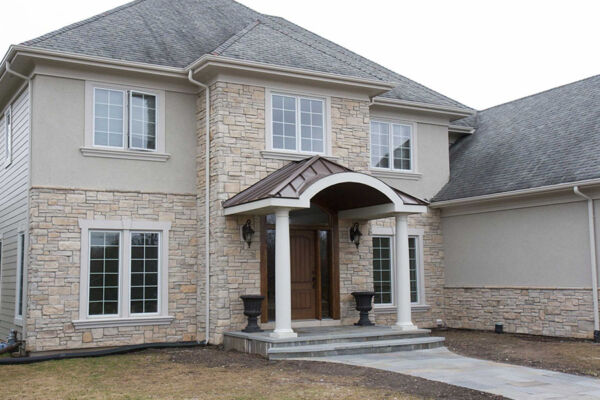 Environmental Benefits of StoneCoat Carve Stone Veneer
StoneCoat Carve makes it easy to achieve the natural stone look at a more cost-effective price. It can be used on both commercial and residential projects to achieve significant environmental benefits while saving money on construction costs. Because our stone veneer is primarily made from limestone, it produces less carbon emissions than traditional stone. This keeps carbon emissions at a minimum while still providing an innovative product that meets all safety requirements of modern construction standards.
We utilize a climate-positive curing process and patented green technology to keep exteriors looking picture-perfect over time. In fact, StoneCoat Carve is UV-resistant, requires no maintenance and has a low susceptibility to mold or cracking. This helps further cut emissions by eliminating the need for future materials and replacements.
StoneCoat Carve's durability is a key environmental benefit for several reasons: It will last longer than other types of material used in residential and commercial construction projects, like replacing old siding on homes, and you don't have to worry about maintenance costs because of its resistance to cracks and chips.
Environmental Benefits of StoneCoat Smooth Stucco Alternative
StoneCoat Smooth is an energy-efficient alternative to traditional stucco systems. It resists cracks, rotting, color fading and water damage to wood. The limestone base of StoneCoat Smooth produces 90% fewer carbon emissions than stucco, making it a truly green building material by every measure. Additionally, StoneCoat Smooth installation and application takes almost 33% less time than traditional stucco, and it can be applied to a wide variety of substances, including:
Wood

Concrete

Brick

Drywall

SIP panels

Existing stucco
Stonecoat Smooth can also be used indoors. For example, it can give fireplaces a chic rustic look or enhance basement finishes.
Our Road to Net-Zero Emissions
Our products are many times better for the environment than natural stone or concrete cement, but we've only just begun to scratch the surface of what's possible. We invest a large amount of time and energy into research and development, and we're inspired every day to innovate how our products and our new building materials are formulated in order to produce an even smaller carbon footprint.
One key milestone we're working toward is successfully attaining the net-zero carbon pledge by 2040. This means we hope to generate no carbon or greenhouse gas by-products during the entire life cycle of our products, including production, manufacturing and installation. It's a big goal, but we're confident we can transform the building industry with lower energy consumption and more environmentally friendly raw materials.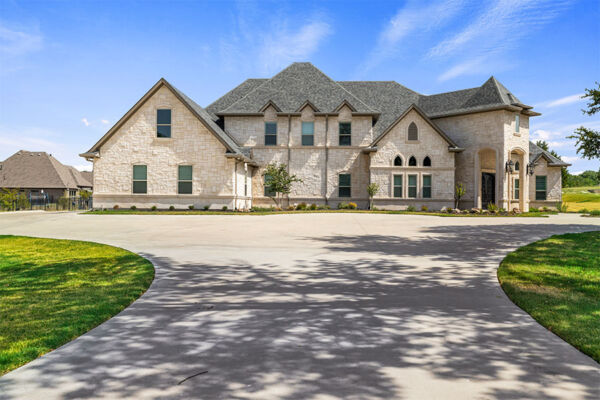 Our Carbon-Neutral Building Materials Are Now Available for Construction in Dallas
StoneCoat provides net zero construction solutions and is committed to making a difference in the world. We believe our construction materials can help build a better future — one that's more sustainable and more livable for everyone. Whether you're a homeowner looking to enhance the exterior of your home or a commercial company looking for climate-neutral green building material for a new project, we're happy to help. Visit us at 11431 Ferrell Drive, Suite 204, Farmers Branch, Texas, or call us at 866-913-5341 for a free consultation.